Equine Learning's home is the stunning Wootton Park estate, where we have access to 360 acres of beautiful off road riding. The trails go around the fields and through the woodland offering relaxing riding with beautiful views of the surrounding South-Warwickshire counrtyside.
Our relaxing trail rides are suitable for adults and children, from beginners to more experienced riders, on our quiet horses. We can offer half-hour.and one hour trail rides, in addition to half & half lessons where you start in the arena and finish with a trail ride.
Our two hour picnic rides are very popular evey year, where we ride up to the highest point of the estate and stop for a picnic, then ride back down to the stables, enjoying the beaufiful views.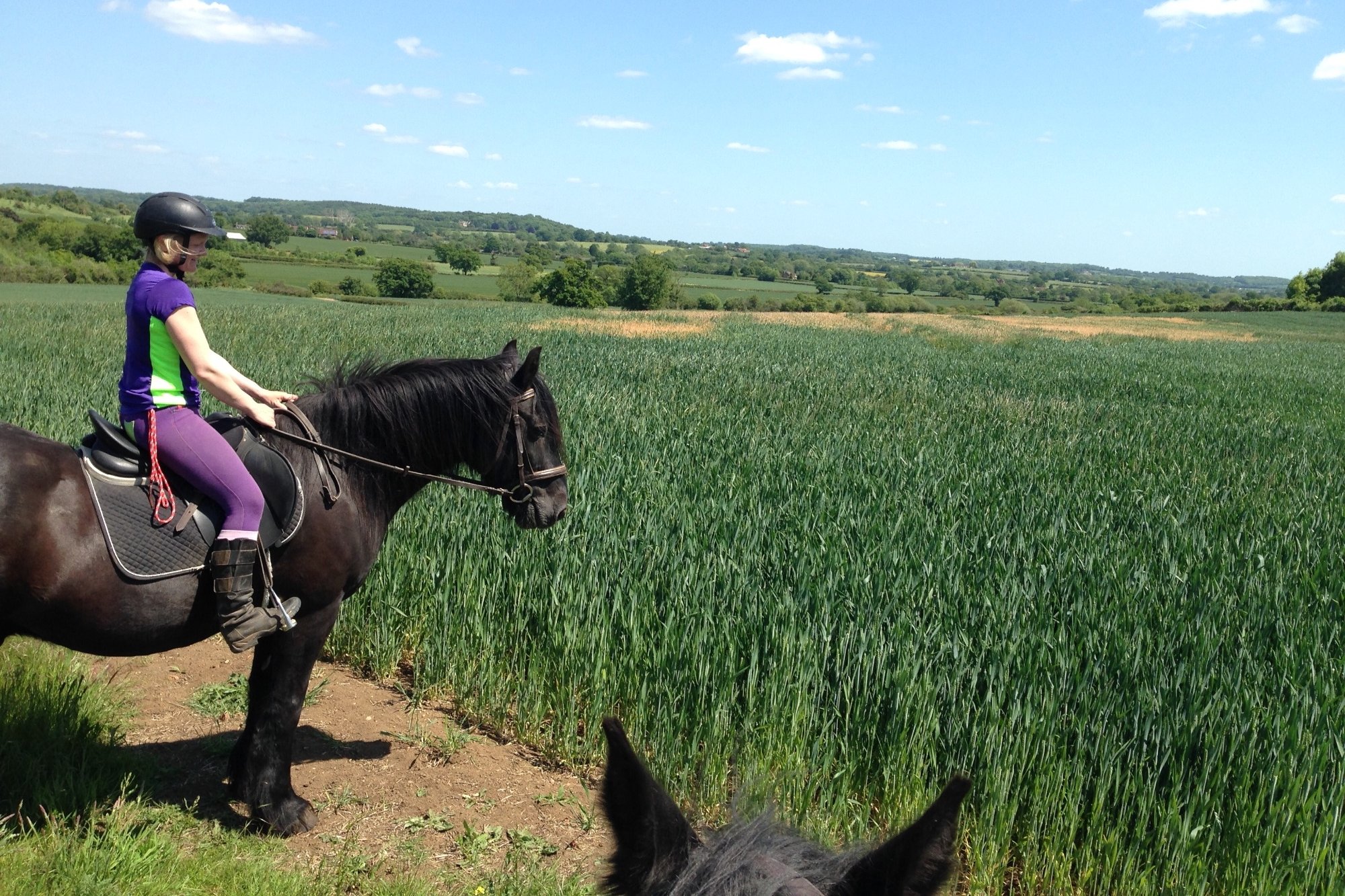 Trail ride Prices 2019:
Half-hour trail ride - £25
One Hour trail ride individual - £45
One hour trail ride group - £35
Two hour picnic ride - £50
Pony Ride - £15 (short trail ride for children)
To book please use the 'book now' tab on the right hand side of the page or contact us.